Your journey to a degree at the University of Lethbridge starts at the university's Calgary campus.
Nestled on the brim of the majestic Rocky Mountains, Calgary is a city primed to take on the world.
The biggest city in Alberta, people find themselves drawn Calgary's beauty and possibilities. The bustling city centre, full of entrepreneurial and energetic spirit,  is backdropped by an awesome natural landscape that's certain to energize and inspire.
It's no wonder Calgary was named the most liveable city in North America by The Economist two years in a row.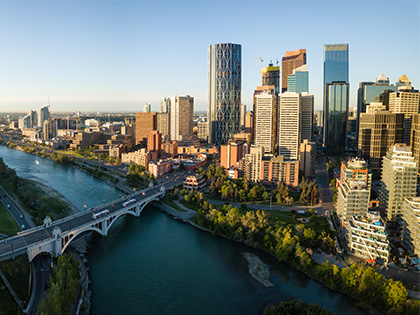 Where's Calgary?
Located in Western Canada in the province of Alberta, Calgary is a major transportation and business hub. We are nestled in the foothills of the majestic Canadian Rocky Mountains, offering visitors alternating views of rugged mountain peaks and golden, rolling prairies.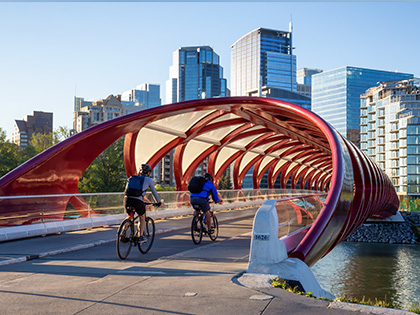 Calgarians Work Hard & Play Hard
Calgary is both business and pleasure. Honestly. Calgary boasts one of the youngest, best educated workforces in Canada, with seven post-secondary institutions. With the numerous live music venues, countless parties during the Calgary Stampede, or the exploding micro-brewery and culinary scene, and it's clear that Calgarians know how to throw a dash of fun into even the busiest day.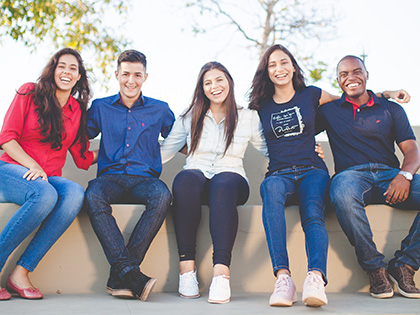 Calgarians Are Diverse
Certainly, Calgary has a cowboy spirit, but it's also cosmopolitan. It's diverse – Calgary is ranked third in proportion of visible minorities in Canada. The sparkling skyline reaches out of the foothills just as Calgary reaches out to the world. From international flavours (Calgary has one of the largest Chinatowns in Canada) to international headquarters, the city welcomes the world.