ULethbridge International College Calgary
Your Pathway to the University of Lethbridge
As a university pathway program, ULethbridge International College Calgary's programs and unique approach prepares international students for academic and personal success at the University of Lethbridge — and beyond.
UICC strives to fully prepare and inspire students for a smooth transition to studies ULethbridge, en route to earning a degree and developing the skills and tools to make a difference in the world.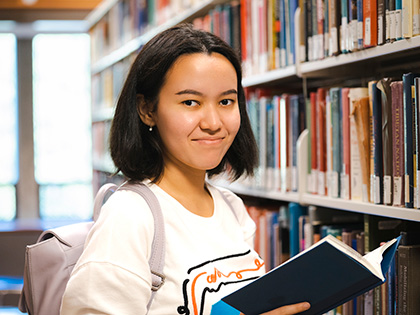 Programs:
Foundation
An eight-month, pre-university foundation program designed as a bridge between secondary school and university-level study. Learn more about our Foundation program.
Business
A first-year university program focused on Business studies designed to support your transition to study in Canada. Following successful completion of this program, you will progress to second-year studies at ULethbridge's Dhillon School of Business. Learn more about our Business program.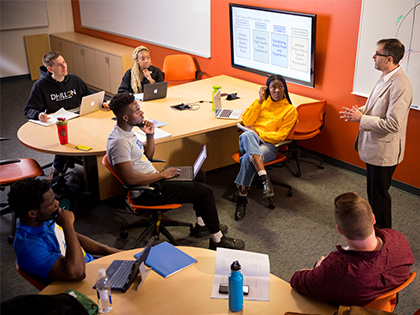 Unparalleled Support
Studying in a new country and different educational system can be daunting. But not at UICC. Our programs and approach are specifically designed for international student success in Canada.
Support is always close by, with qualified staff and student peer mentors available, both online and in person. Our advising and wellness teams guide students with everything from course planning and choosing a major, to making friends and self-care. We are dedicated to helping you achieve success in academics and in life.