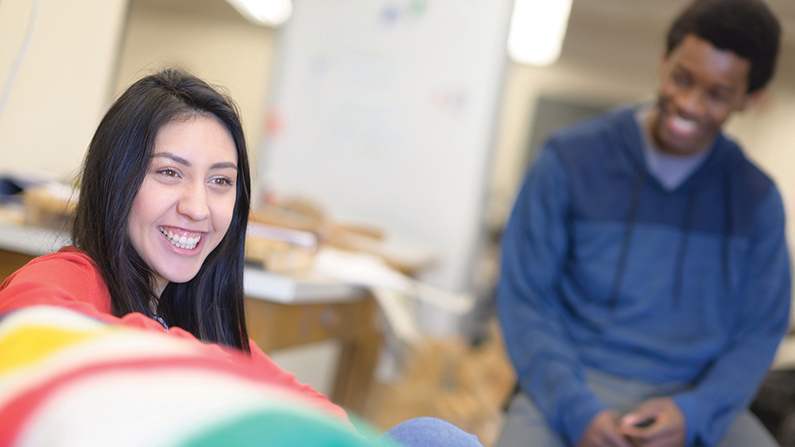 The health and well-being of our students is our highest priority. ULethbridge International College Calgary and the University of Lethbridge work closely together to ensure students are supported throughout every aspect of their studies.
On the Calgary campus UICC students have access to in person support with our Case Manager. The Case Manager provides support for students to manage and grow through painful and difficult situations. Students can drop by reception on the 6th floor to make an appointment for counselling with the Case Manager.
In addition, the Counselling Services Department at the University of Lethbridge offers free, confidential counselling services intended to support students in many areas of their life. Staff at the Counselling Services Department will be able to guide students in defining their personal, educational and career goals, and to build the self-confidence and skills needed to grow as they transition to further years of study.
Students will also have access to Keep Me Safe, a Mental Wellness Student Support Program available to students that can help them with challenges faced when studying or living abroad. This support service available 24/7 in over 60 different languages (https://keepmesafe.myissp.com or 1-844-451-9700). You can also connect with a counselor online through their website, by downloading their app: MySSP, or by phone.
Find a Doctor
Use the Alberta Find a Doctor search tool provided by the Primary Care Networks to find a provider accepting new patients near you.
Find a Doctor